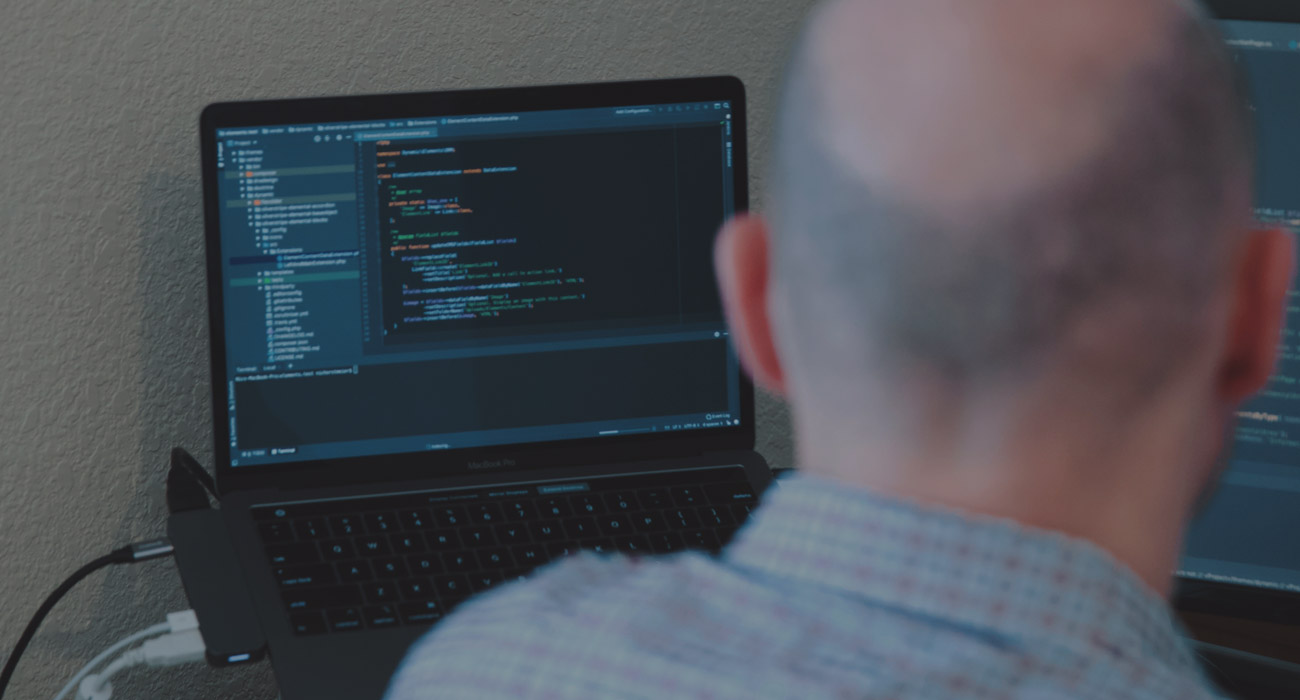 Development
Web design is all about crafting a unique experience that reflects a brand's identity. Your website provides a point of connection for site visitors, allowing them to get to know you.
Our goal? Create engaging, memorable online experiences that will draw in and retain customers. We accomplish this by harnessing the latest technology and tools, as well as developing our own solutions, so that you can get the most out of your website.
Check out our WORKsection to see a few of these pretty cool and innovative solutions.
Custom Web Development
At Dynamic, you get just what you need but more than you expect. Whether it's a complete website redesign, a fresh rebranding update, or a minor tweak to enhance performance, we provide sound, strategic solutions that fit your business and your budget.
Client-Side
Watch your brand's concept come to life online!
Our front-end developers capture our team's creative strategy and convert it into code. You can expect customized HTML, CSS, and JavaScript that have been hand-coded in the US, as well as cutting-edge frameworks, tools, and processes to build a digital brand experience that will get noticed.
Back-End
Stand out from the crowd with a website that includes all of the features you need, yet is easy to manage.
We specialize in creating next-generation experiences in desktop and mobile content management, customized web-based applications, and powerful ecommerce solutions that are guaranteed to grow your business. We also champion open-source software so that you're paying for solutions, not licenses.